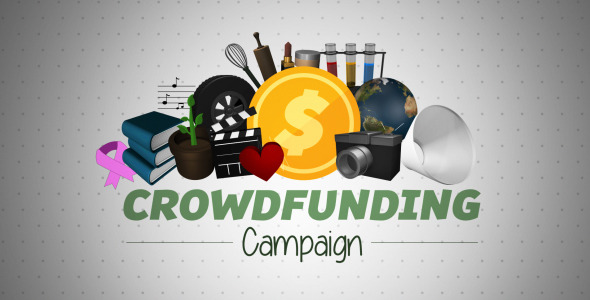 Campaign: How to Write the Perfect Press Release for Your Crowdfunding Campaign
Ancora un altro interessante ed utile articolo scritto dal fondatore di Crowdster, Josef Holm
Per scelta editoriale pubblichiamo l'articolo in lingua originale.
Campaign: One of the most critical components of a crowdfunding campaign is the ability to garner enough press to get new and interested backers to contribute to your endeavor.  There are multiple ways to appropriately execute a strategy to achieve this goal and the ability to write a clear, concise, and compelling press release is akin to your "coming out" party, announcing your campaign to the world.
The purpose of this blog post is to share some insights on how to craft the perfect press release for your crowdfunding campaign.
Campaign: The Three Key Questions: Why, Who, Where
Before you ever write a press release, you need to answer the three key questions that will ultimately help you determine not only what to include in your press release, but where to syndicate it for ultimate exposure:
1.      Why:  Why should anyone care about your project?
As a project creator, often times your passion overtakes and blinds your own vision when it comes to attracting others outside of your direct circle of influence.  The why of your campaign must be crafted in a way that conveys "What's In It for them" fashion, where them equals your potential backers.  How can what you are doing impact their lives in a positive way?  Do you have a product that solves a very specific problem?  Is your cause something that a large crowd of people can rally around?  Ultimately, framing your why in a way that is not about you, but about them, will allow you to increase your base of potential backers exponentially.
2.      Who:  Who are the people who are likely to care about your why?
Not that you have the WHY crafted, the next task is identifying WHO is likely to care about your WHY.  One of the biggest mistakes in PR and outreach initiatives is syndicating to demographics that have no interest in the project.  You wouldn't go around selling Ice to an Eskimo, would you?  The point here is that without knowing who your target market it, you are just randomly throwing things against the PR wall and hoping that something sticks.  With all that said, it is important to get your demographics right, from the industry, so the location, to the category, and finally, down to the individual levels so you can ultimately identify the Where, which is the third key question.
3.      Where:  Where do the Who that care about your Why congregate?
The most important of the three questions is the WHERE.  You know WHO cares about your WHY now, but locating where to market and focus your outreach is the most important piece of the process.  This is where the Krowdster can help you the most.  From the PR perspective, now that you have your who identified, you can then download targeted media lists with thousands of journalists who can help you get the word out further. Krowdster offers highly targeted crowdfunding media lists on over 170 categories for download. But before you send out an email announcing your campaign, we now need to discuss how to actually write the press release.
Campaign: Ways to Craft a Press Release
A theme in our Krowdster blog posts has always been, Success leaves Clues.  If this is the first time you are ever crafting a press release, then the best way to go about it is to google another project in the past that had a successful campaign that is similar to yours.  Once identified, search Google news for that specific crowdfunding campaign so you can see what press releases and press in general that they garnered.  You will use their template as your own so that you can model your own release after it.
You ultimately want to explain the following 6 components in your press release, similar to what you ultimately will be reporting in your crowdfunding project:
Who
What
Where
When
Why
& How Much
Additionally, you must include links to your website & your crowdfunding campaign in the press release so that anyone who reads it will be able to go to a website or campaign page to either get more information or directly contribute to your crowdfunding campaign.  Most creators will end up sending out press releases on the 1st day of launch, so make sure you include your crowdfunding campaign link in the press release.  The last step is where to promote and syndicate your press release.
Ways to Promote a Press Release
Now that your press release is crafted, Krowdster plays a pivotal role in syndicating your press release to journalists, bloggers, and PR contacts.  Krowdster's powerful Crowdfunding Press Release service allows you to post your press release to hundreds of news and media sites as well as associated press journalists and editors.
How It Works:
Get a professional crowdfunding press release for your campaign, written by one of our experienced press release writers.
You can set exactly when to submit your press release.
Your press release will be syndicated to 350+ media sites
Add images, videos, the link to your campaign page and your contact information.
Includes submission to major search engines and news search engines.
Your press release will be tweeted to our 100k+ Twitter community daily for seven days.
You will receive a distribution report with links where your press release was published.
PHI Fondazione Social Innovation Community
È il nuovo modo di concepire l'engagement sociale al servizio della collettività
PARTECIPA ANCHE TU AL CAMBIAMENTO
ENTRA NELLA PRIMA SOCIAL INNOVATION COMMUNITY
Josef Holm, founder of Crowdster
Phi Foundation
https://phifoundation.com/wp-content/uploads/2016/01/CrowdFundVHbigstill_00052.jpg
300
590
Redazione
https://phifoundation.com/wp-content/uploads/2020/04/logo_PHI_Foundation_gold.png
Redazione
2020-12-11 10:20:23
2020-12-08 16:00:49
Campaign: Your Crowdfunding Campaign